WE BRING CONVENIENCE ON THE GO
DELICIOUS, NUTRITIOUS, HEALTHY SNACK
A TASTY SNACK FOR LIFE ON THE GO. AN ENERGY BOOSTER, GLUTEN-FREE, NO ADDED SUGAR, NO PRESERVATIVES, VEGAN-FRIENDLY AND PLASTIC-FREE
Our story begins with one date in particular, 'The Queen of all dates' no less or Deglet Nour, which is prized for its delicate caramel flavour and golden jewel-like appearance. Lighter in colour than its relatives, this delicious variety has had mouths watering for millennia.
We discovered it wasn't possible to find these premium quality dates in the UK… Something had to be done. These dates were just too good not to share! So without further hesitation, we began a journey to share our experiences with as many people as possible: The Moreish D8 Company was born!
Dates have been grown in the Middle East and North Africa for thousands of years due to their many nutritional benefits – leaving them with a long, rich (and tasty!) story. In fact, people have been known to survive on this wonder fruit alone for months on end, their influence can be found in everything from architecture to cultural celebrations. Not bad for something centuries old!

ALL THE BENEFITS – WITH ALL OF THE TASTE…
All our dates contain… Fibre – essential for good digestion, Iron – to create and oxygenate red blood cells, and Calcium – for bone growth, nerve and muscle function AND A SOURCE OF POTASSIUM!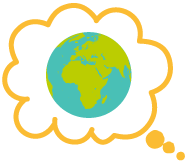 WE BELIEVE IN HARMONIOUS LIVING WITH MOTHER NATURE HENCE WHY BEING ECO-FRIENDLY IS AT THE CORE OF D8 PHILOSOPHY
Packaging
D8 runs Sustainable Intersectional Supply Chain production; all our snacks are handpicked & handpacked to ensure the best quality of Deglet Nour dates throughout all the processes always keeping the environment in mind. We are proud and happy to introduce our 100 % Plant-Based Compostable packaging which can be disposed of with your natural food waste.
Our aim is to bring a better future for the new generations to come by protecting the climate & spreading climate change awareness. D8 strives to use and invest in renewable energy sources and reduce our carbon footprint on the planet within our own operations.
Sustainability & CSR
Our supply chain epitomises sustainability and support of the local communities. We are actively helping small independent farmers to overcome obstacles and grow a healthy harvest. Our intention is to create a supportive local farmers' community while helping the environment.
D8 believes in giving back to the people that have helped us get to this point. Our goal is to empower women and to provide facilities geared towards their needs. As part of our corporate social responsibility, our staff can benefit from the fully equipped nurseries minutes away from our factories free of charge. D8 regularly runs skills development courses and programs for career growth available to our staff and we always welcome new talents & passionate people who share our values.
OUR GOAL IS TO IMPROVE THE QUALITY OF LIFE BY SHARING HEALTHY NUTRITIOUS AND DELICIOUS FOODS, SUPPORT HUMAN RIGHTS AND PROTECT THE ENVIRONMENT.
Catch up on everything we've been getting up to, from new trends we love – to events we're attending.
Follow us on Instagram & share your love by using #D8snack
Please do get in touch!
Share your thoughts and idea's – all feedback is welcome.